Achillea ptarmica 'Ballerina'
Ballerina angel's breath
CODE: 05E-0002
ZONE: 3a
PRICE: $7.00
POT SIZE: 4.5"sq x 3.5", 475 ml


I've always liked baby's breath as a filler in the garden, but most of the cultivars out there take up too much room. We now have an answer to that problem: Ballerina angel's breath.

Growing about a foot high, the plant forms little mounds of clean green foliage covered with open, airy sprays of double white flowers. It really looks like a dwarf baby's breath and is equally useful as a cut flower. Blooming profusely from June through August, it's happiest in well-drained soils in full sun. However, it's a tough little plant -- I've seen it grow well in average to clay soils that didn't receive much water. I really like this with coarse-textured sun plants like Iris 'Brassie' or Sedum 'Garnet Brocade'.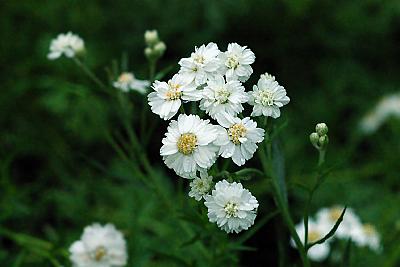 (c) 2007 Christopher P. Lindsey