Iris 'Brassie'
Brassie iris
CODE: 010-0001
ZONE: 3a
PRICE: $7.00
POT SIZE: 4.5"sq x 5.0", 1004 ml


With 'Brassie', it was love at first site.

We first met at a nursery near my parents' place one summer. In fact, I think my Mom is the one who spied her across the tables of plants and thought we should be introduced to each other. And, truth be told, I'm a sucker for big bright yellow blooms. That's exactly what caught my eye on 'Brassie'. She was petite (only 8" tall!) and dainty, but gorgeous with those huge yellow blooms that came out so early in the spring. She seems happiest in sandy, well-drained soils -- I now have a large patch in the front of my garden that I let Anthemis tinctoria ramble through for support.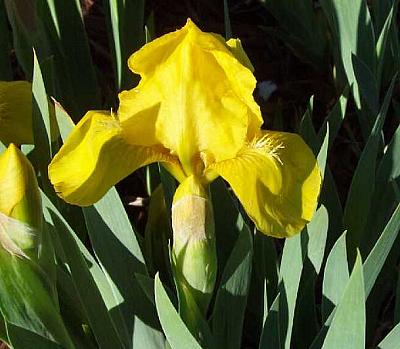 Laetitia Munro