Aster 'Alert'
Alert aster
CODE: 0B4-0002
ZONE: 3a
PRICE: $8.00
POT SIZE: 4.5"sq x 5.0", 1004 ml


It's easy to see why 'Alert' is considered to be one of the best short red asters around.

Reaching only 12-15" in height, it forms tight, broad-spreading mounds of clean foliage that becomes covered from head to toe with red-violet to deep crimon-red, daisy-like, flowers in fall. Asters generally do well in just about any soil, as long ast they're not to dry -- even heavy clay is OK! Plants generally need decent air circulation to prevent powdery mildew (a whitish coating that can cover the leaves, giving the plants an unkempt, less attractive appearance). You can also cut back the top six inches of growth in mid-June to force more blooms and bushiness in fall. A native prairie plant, it pairs well with other natives. Try it with Echinacea purpurea 'Jade' or Echinacea 'Sunrise'.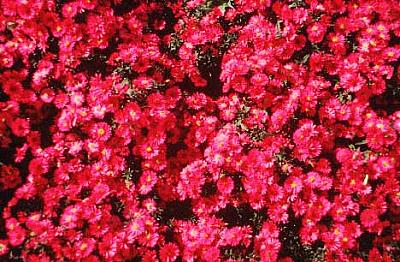 Bluebird Nursery, Inc.