Monarda 'Petite Wonder' PP#13,149
Petite Wonder bee balm
CODE: 07E-0003
ZONE: 4a
PRICE: $7.00
POT SIZE: 4.5"sq x 5.0", 1004 ml


A smaller cousin of 'Petite Delight', this miniature bee balm was developed at the Morden Research Station in Manitoba.

Topping off at around ten inches, this charming mound hides itself under a mass of pure pink pom-pom blooms in mid-summer. The flowers are then usually camoflaged by a mass of visiting butterflies, hummingbirds, and honeybees. Like all bee balms, Petite Wonder has aromatic stems, leaves, and flowers. It displays good powdery mildew resistance, although it is more susceptible if the soil is too dry or the plant is allowed to dry out. Be sure to give it decent air circulation.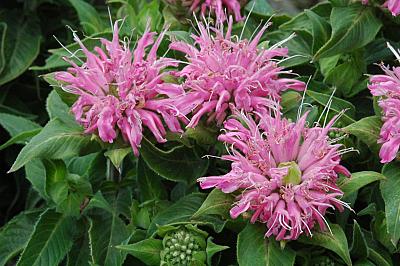 (c) 2007 Christopher P. Lindsey