Monarda 'Petite Delight' PP#10,784
Petite Delight bee balm
CODE: 07E-0002
ZONE: 4a
PRICE: $7.00
POT SIZE: 4.5"sq x 5.0", 1004 ml


This little gem certainly lives up to its name. Barely reaching more than one foot high, the rosy-pink blooms are offset perfectly against the dark green foliage and act as a magnet for butterflies and hummingbirds.

Like all bee balms, Petite Delight has aromatic stems, leaves, and flowers. It displays good powdery mildew resistance, although it is more susceptible if the soil is too dry or the plant is allowed to dry out. Try planting it with Salvia officinalis 'Tricolor' for a great color effect.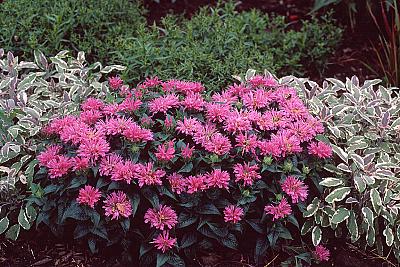 (c) 2007 Christopher P. Lindsey