Trillium grandiflorum
Large-flowered trillium
CODE: 090-0002
ZONE: 4a
PRICE: $8.00
POT SIZE: 4.5"sq x 5.0", 1004 ml


Probably the most famous and definitely one of the showiest trilliums, the large-flowered trillium has always held a special place in my heart and garden.

Every woodland garden fanatic has seen and/or lusted after this trillium at one time or another. Trilliums, as you probably know, have three large leaves (hence 'tri' in trillium) that hang out from atop a central stalk like an umbrella. At the top of this 'umbrella' a large white flower appears, also with three parts, lasting for about a month until it starts fading to a dull pinkish-purple or, in some cases, almost red. Native east of the Mississippi, this trillium likes to have a lot of organic matter in a moist, well-drained soil. If you have clay, try to plant it on a slope or in a raised bed to improve drainage. Sprinkling 10-10-10 fertilizer around the base in spring before the plants emerge will help produce stronger plants, and a little muriate of potash will thicken the stems and make them less likely to break. A second application of 10-30-20 liquid fertilizer can be added as the flowers fade. When planting, put a tablespoon of muriate of potash and a tablespoon of superphosphate in the bottom of the hole covered with 1/2" of soil to encourage root development and stronger stems. Some of you are probably reading all of these fertilizer tips, shaking your heads, and thinking that it's just too much work. The fertilizer isn't necessary unless you have really lousy soil, but I find that taking the five minutes each year is worth it for the increased bloom and plant size. And to help you along, I'll even send fertilizer to use when you plant it!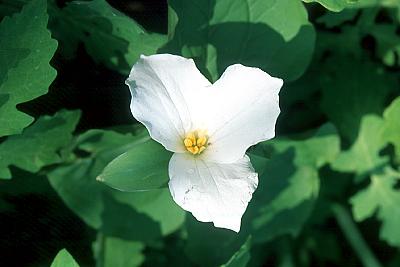 (c) 2007 Christopher P. Lindsey