Lychnis viscaria 'Firebird'
Firebird campion
CODE: 037-0003
ZONE: 4a
PRICE: $8.00
POT SIZE: 4.5"sq x 5.0", 1004 ml


Talk about eye-catching!

This was the real sleeper in our 2005 garden. I had purchased a year earlier without really knowing what to expect, but the description sounded nice. Winter came and went, and by then I had totally forgotten about this campion. That is, until it bloomed in May. It could be seen clear across the yard and was absolutely eye-catching against a backdrop of cushion spurge. Long spires of hot pinkish-magenta blooms rose up from clumps of thick, grasslike foliage at the base. In warmer climates the foliage will remain evergreen in the winter. If there's one new plant that you should get for 2006, make it this one. You won't regret it.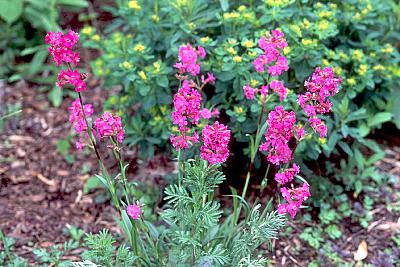 (c) 2007 Christopher P. Lindsey