Nepeta ucranica
CODE: 01E-0002
ZONE: 4a
PRICE: $7.00
POT SIZE: 4.5"sq x 5.0", 1004 ml


This is one of my favorite catmints. It's vigorous, extremely floriferous, and doesn't get too lanky or tall. The foliage forms tight gray-green mounds spreading to 24" in width and covered with purplish-blue flowers sprouting from reddish-violet bases.

These are mature seedlings of a plant originally received from Heronswood. Heronswood had received seed mislabeled as Nepeta veronica, but later correctly identified the plant and shared it with the world.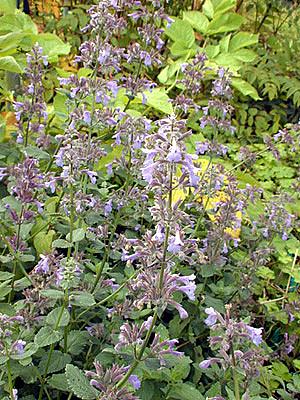 Heronswood Nursery