Ranunculus repens 'Buttered Popcorn'
Buttered Popcorn creeping buttercup
CODE: 016-0001
ZONE: 4a
PRICE: $6.00
POT SIZE: 4.5"sq x 3.5", 475 ml


In this day of calorie-counting and cholesterol-watching, buttered popcorn isn't a luxury that we can often afford to give ourselves. So why not give your garden this decadent treat instead?

A charming little evergreen groundcover, it's mostly grown for its attractive foliage. Joined together in groups of three, the leaves form a pattern like a miniature green snowflake splashed with gold and chartreuse. You can control the amount of gold that appears in the leaves by its placement -- if it gets more sun, the leaves will have more gold in them. If it's shadier, they'll be more chartreuse. If the plant receives enough sun you'll receive a flush of 1" five-petaled yellow buttercup flowers in May -- even more butter on your popcorn! It's fairly drought tolerant (if grown in the shade), but it will spread most readily in moist, partially-shaded areas.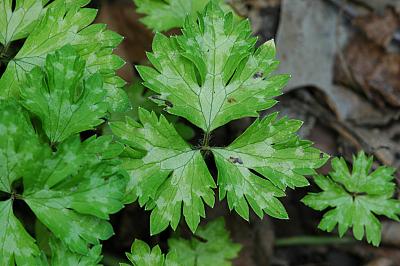 (c) 2007 Christopher P. Lindsey