Hosta 'Twist of Lime'
Twist of Lime hosta
CODE: 00F-0015
ZONE: 3a
PRICE: $12.00
POT SIZE: 4.5"sq x 5.0", 1004 ml


I'm often amazed by the clever names that Hosta breeders come up with to name their selections. I suppose sometimes the names just write themselves, but I still have to chuckle.

'Twist of Lime' is a sport of 'Lemon Lime' with (you guessed it) twisting leaves -- hence the name. The narrow, chartreuse to lemon yellow leaves have dark green irregular margins that streak towards the midrib. Couple that with the 'twist' and the rippled edges and you have a cute hosta with an almost unrivaled fine texture for your garden. So plant a few, make yourself a vodka gimlet, sit down in the garden, and enjoy your 'Twist of Lime'.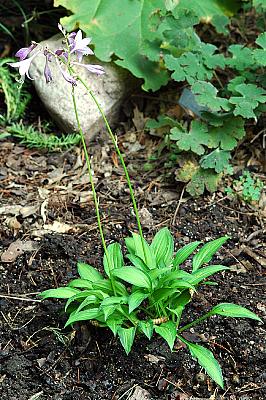 (c) 2007 Christopher P. Lindsey