Hedera helix 'Teardrop'
Teardrop English Ivy
CODE: 00C-0002
ZONE: 5a
PRICE: $6.00
POT SIZE: 4.5"sq x 3.5", 475 ml


Most of us are familiar with English Ivy. A spreading groundcover or climbig vine, it usually bears large, dark green maple-shaped to rhombic leaves with white veins.

'Teardrop' is a cultivar with a unique leaf shape -- it's shaped like, well, a teardrop! It looks like this form is caused by a lack of growth at the bottom of the leaf. Normally the leaves would grow out to create lobes, but on 'Teardrop' they stay pinched together, thus creating its unique shape that I love so much. It shows all of the vigor of the straight species, although the American Iris Society says that it's not as invasive (which was one of the criteria that had to be met before they named it Ivy of the Year in 2002). It's a great trailing vine in containers or growing up structures -- mine is planted at the base of a concrete pedestal where it climbs up to a large pot containing variegated hydrangeas.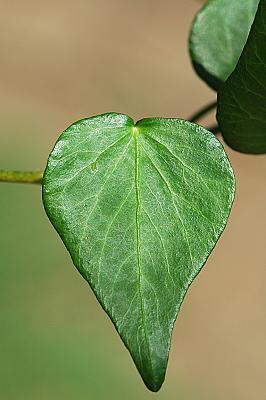 (c) 2007 Christopher P. Lindsey