Geranium macrorrhizum 'Bevan's Variety'
Bevan's Variety bigroot geranium
CODE: 00B-0003
ZONE: 3a
PRICE: $9.00
POT SIZE: 4.5"sq x 5.0", 1004 ml


This low-maintenance, drought tolerant geranium is a great addition to your partially shaded borders.

Bearing the same green, lobed, fragrant foliage as its parent, 'Bevan's Variety' differs only in the color of its flowers. Almost gaudy when viewed up close, the sepals are a deep red against large, deep magenta petals -- it is one of the most vivid of the bigroot geraniums. It was discovered by Dr. Roger Bevan who later distributed it through Washfield Nurseries in England.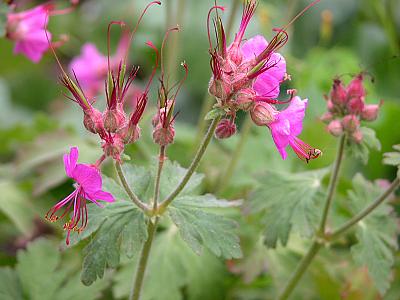 Karen Fernsler